Moncera Review
Moncera is a small P2P lending marketplace that lists loans from the finance group Placet Group. Currently, over 3,700 investors are investing in loans from five lenders in Estonia and Lithuania. A 30-day or 60-day buyback guarantee secures your investment, and you will earn around 10.4% interest per year. Curious to find out whether Moncera is a good fit for you? Find out more in our Moncera review.
Moncera Requirements
To be able to invest on Moncera, you need to fulfill the following requirements:
Be over 18 years of age
Reside within the European Economic Area
Have a bank account with the European Economic Area in EUR
Have a valid ID
The registration is straightforward. You simply type in your name and email address, confirm the verification email, and verify your identity by uploading a copy of your ID document to your Moncera account.
No EUR bank account? No problem
Risk and Return
Moncera is a relatively newly launched P2P lending site, and as with any new P2P platform, the risk is slightly higher than with established players.
You should be very careful, research the team, terms, and conditions, and verify Moncera's claims before signing up and investing.
On Moncera, you invest in unsecured consumer loans from licensed Estonian lending companies or real estate-backed loans.
Secured Loans
Moncera is sometimes offering projects backed by real estate collateral. You can now invest in mortgage-backed loans with fewer than 12 months loan term. The LTV of those projects ranges between 65% and 75%. By investing in mortgage-backed projects on Moncera, you can expect to earn between 7% and 9% interest per year. So far, the platform only listed projects from Estonia.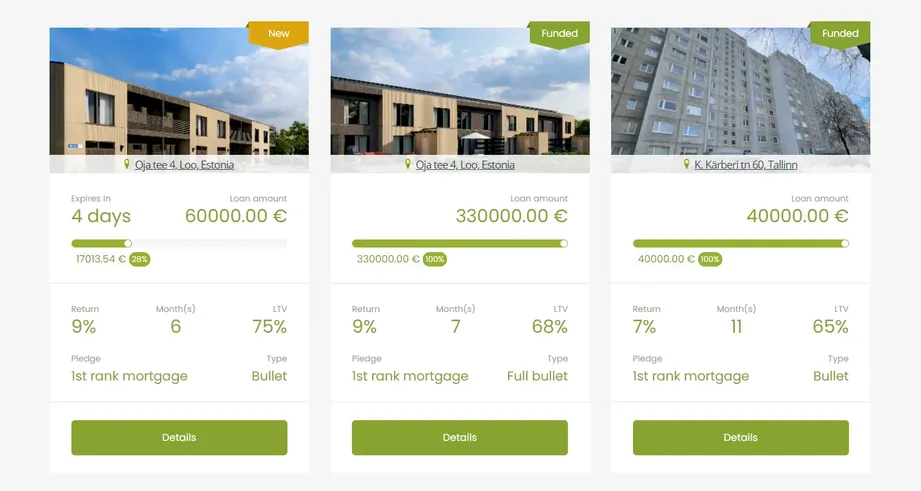 Buyback Guarantee
Moncera offers a 30-day buyback guarantee on your investments, which the lending company covers. You will also receive accrued interest and penalty fees if the borrower is late with its payment.
In addition, the buyback guarantee is extended by a group guarantee from the Placet Group. This means that in case the lending company won't be able to cover the defaults, the financial group will step in and repay the investors' money.
Loan Originators
The Placet Group operates all lenders that offer loans on Moncera.
As an investor, you should follow up on the financial statements of lending companies, as those are the ones covering the buyback guarantee. From the consolidated financial report, we can learn that the Estonian market is the driving force behind Placet Group's success.
If you want to learn more about the financials, head over to the loan originator's page on Moncera.
On Moncera, you can currently invest in the following lending companies:
Moncera also used to offer loans from Lithuanian lenders in the past.
Is Moncera Safe?
Moncera is one of the more recently launched P2P lending sites, which is why you should take extra time to learn about the team, the terms and conditions, and conclude for yourself whether Moncera is a fit for you.
This process should not be overlooked due to fraudulent platforms in the past.
So let's have a look at the results of our own due diligence on Moncera.
Who Leads the Platform?
Moncera used to be owned by the founders Dmitri Pavlov and Aleksei Telitsyn. In August 2021, the company was sold to Placet Group OÜ which is owned by Aleksandr Kostin and Gennadi Krotov (Member of the Board).
Dmitri has previous experience working for Creditstart (loan originator) and Placet Group. He is currently the CEO of Moncera.
Since the 12th of August 2021, the board members at Moncera are Annely Ojamets, Dmitri Maksim, Gennadi Krotov and Marjana Hiie.
Are there Any Suspicious Terms and Conditions?
Let's have a look at Moncera's terms and conditions, and if we can spot any red flags.
Storing your Funds
When transferring funds to your Moncera account, you send money to Moncera's bank account, which will then be allocated to your investor account.

Moncera stores your money in a separate account but does not provide dedicated IBAN accounts as NEO Finance does.
Liability
Moncera is not liable for any losses you might suffer from investing in loans on this P2P lending platform.

This is the case with any P2P lending site, and we can't stress it enough. You should first get familiar with all the risks before starting with P2P lending. You can learn more about the main risks in our comprehensive guide about P2P lending safety.
Amendments to T&C
Moncera needs to inform you about any changes to the terms and conditions 10 days before they take effect.

This is a rather positive clause, considering that some P2P platforms like TWINO reserve the right to change the terms and conditions anytime.
Do you have access to individual assignment agreements?
Moncera allows you to view a template of the assignment agreement before registering and transferring funds. You can also view all of your assignment agreements within the portfolio section in your Moncera account.
Curious about what else we look at when conducting our research?
With our ✅ workbook you will be able to spot red flags 🚩 and protect your investment.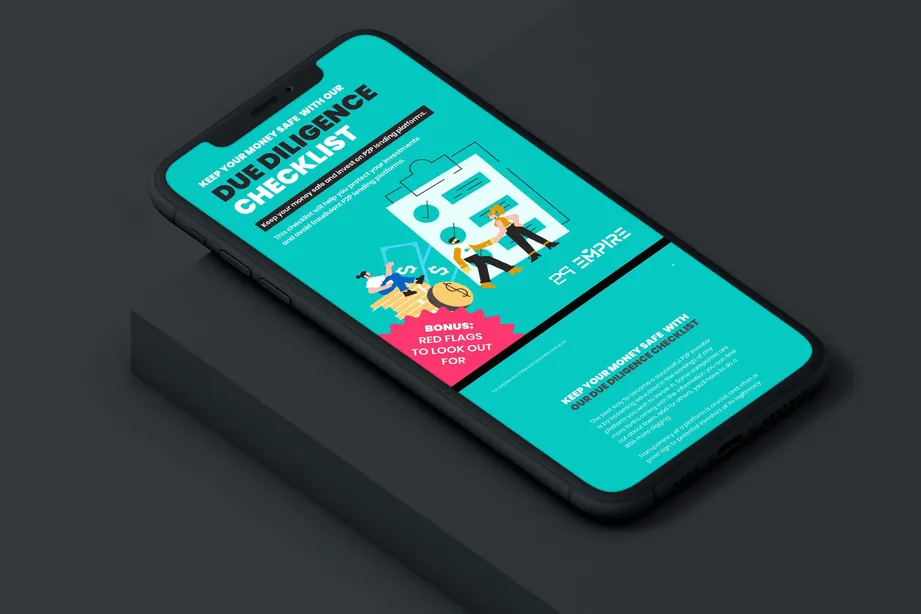 Protect Your Money!
Potential Red Flags
Currently, we aren't aware of any red flags.
Learn more about possible red flags here.
Curious about other platforms? Head over to our ⚖️ P2P lending platform comparison to get a quick overview of the currently available platforms.
What's Our Opinion About Moncera?
Moncera funds loans from Placet Group, which also gets funding from Mintos. Moncera's setup is very similar to Lendermarket, Esketit, or Afranga, which are also relatively new platforms that decided to launch their own P2P lending site.
If you already invest in Placet Group loans on Mintos, you might get better interest on Moncera instead.
As with any new P2P lending site, the loan volumes are rather low, and the diversification is minimal.
The platform launched its operations in the spring of 2020, and in 2022 some investors started raising concerns about the promoted buyback guarantee for funded real estate projects. The process of the buyback guarantee for real estate projects isn't properly clarified on the website. In certain scenarios the execution of the buyback guarantee can be delayed.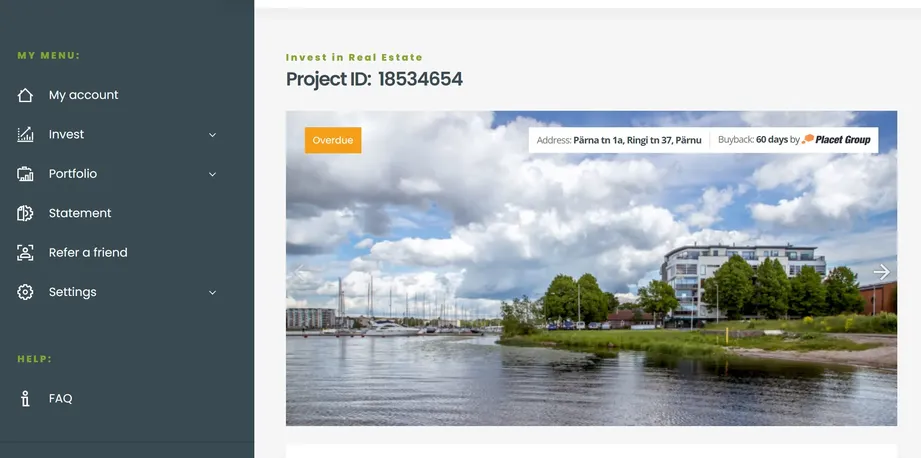 Usability
When it comes to P2P lending, you want to invest on a P2P platform that fits your needs. You should be able to navigate your account and find all the essential information about your investments.
Moncera promises "easy" investing. And since the availability of loans on Moncera is rather low, you won't find any fancy features that you can use to define your investment strategy, apart from an auto-invest, which is standard within P2P lending nowadays.
So let's have a look at how it works.
Auto Invest
If you try Moncera, you will likely end up using the auto-invest feature. This tool allows you to define some loan criteria so the platform can invest on your behalf as soon as new loans are available.
The auto-invest is typically a great feature to save time while investing in P2P loans.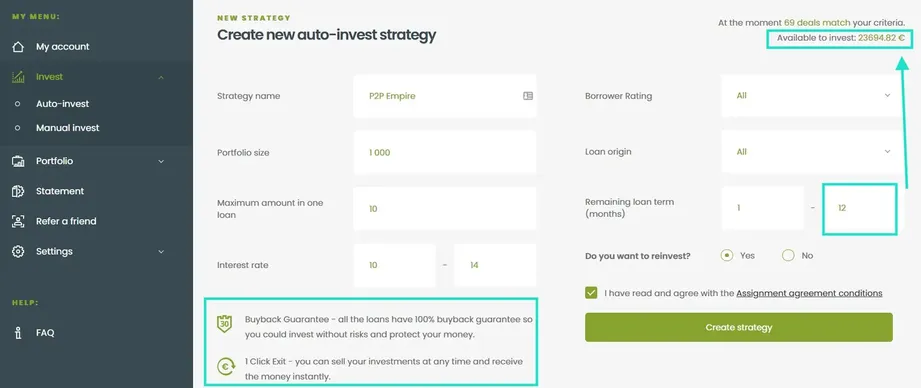 Moncera allows you to name your strategy, define the portfolio size, the minimum amount in one loan, the interest rate, borrower rating, country, and the loan term.
You should know that Moncera mainly lists long-term loans of more than 12 months. If your goal is to invest short-term, you are better off by investing on PeerBerry.
As you can see in the top right corner, you can always check how many of the loans match your criteria at a given time. You will also get notified that all loans are covered by a buyback guarantee on the bottom left.
Manual Investing
If you want to invest in individual loans, you can view further information about individual lenders with information about the payment schedule.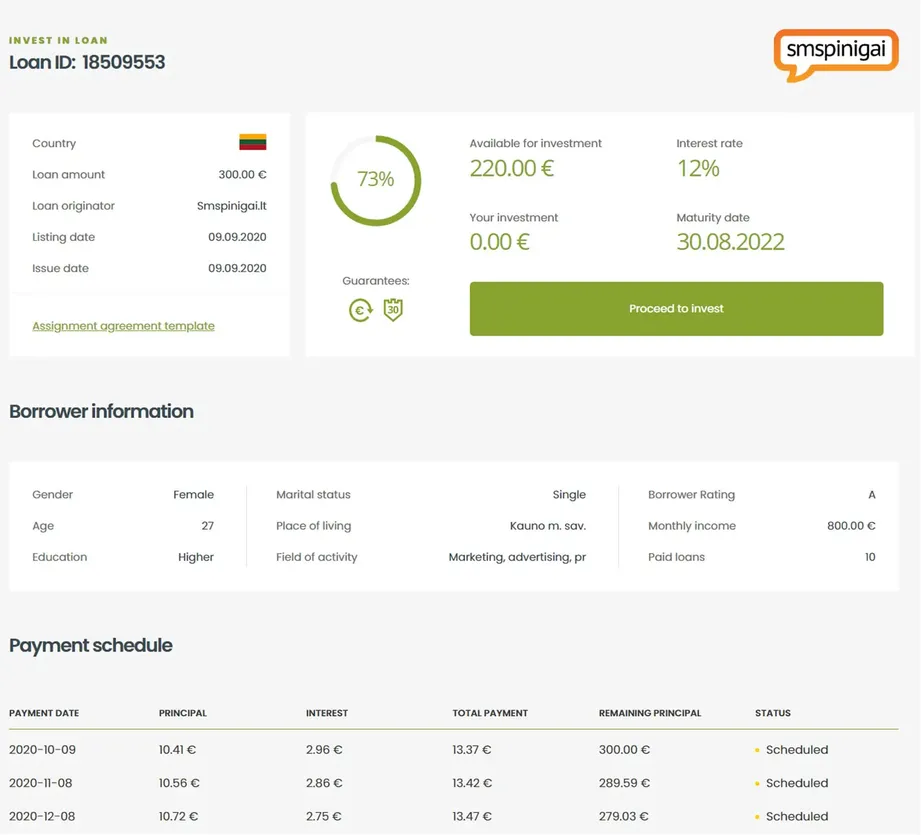 Investing manually in unsecured personal loans is rather time-consuming and, therefore, not recommended unless you suffer from cash drag and your auto invest isn't working.
How Fast Can You Withdraw Your Money?
Liquidity is an essential selling point for P2P investors. Typically you either wait until the end of the loan term or use the secondary market to sell your claims and withdraw your money.
On Moncera, you fund mainly long-term loans, and there is no secondary market. Instead, Moncera offers you a one-click exit option.
One-Click Exit Explained
If you wish to exit your investments before the end of the loan period, you can sell your loans back to the lending company.
If you sell your loans within 14 days after your initial investment, you can sell them for free. Moncera refers to this period as the "cooling off" period.
If you decide to sell your loans after this "cooling period," you will be charged a 0.5% fee from the outstanding amount of a particular investment and the accrued interest.
Accrued interest represents the interest between two interest payments. Interest payments are typically made every month. If you decide to sell the loan in the middle of the payment month, the calculated interest from the last payment date will be deducted.
All received interests since the purchase of the claim remain yours.
How can Moncera guarantee this setup?
If you are a seasoned investor, these one-click options are often too good to be true.
Keep in mind that this guarantee might not work during a financial crisis.
So how can Moncera guarantee this type of liquidity?
According to Moncera, the Placet Group has a credit line agreement with a bank and Placet's shareholders to cover those obligations.
Additionally, Moncera claims that there's always a buffer of 15%, which will be used in case of a "bank run." Another interesting piece of information is that Placet Group uses all funding sources and that 50% of its portfolio is funded from its equity.
Funding only 50% from the balance sheet means that the Placet Group uses significant leverage.
Whether Placet Group could cover all of its obligations towards investors during a "bank run" remains questionable. We would not rely on this promise as experience shows us that a "one-click-exit" option is not much more than a marketing gimmick to attract investors.
Surely, in small amounts, this system will work; however, on a bigger scale, we would not rely on it.
Customer Support
Moncera's support is fairly responsive. We received an answer to our questions within 48 hours. If you have any questions, send an email to info@moncera.com. The quality of the answers might vary.
Moncera Review Summary
Moncera is a small P2P lending platform that promises 10% per year returns and high liquidity. As the P2P lending platform was launched in 2020, loan availability is limited. It's recommended to conduct extensive research before investing in loans on Moncera.
Main Takeaways From Our Moncera Review
Invest in loans from Placet Group
Terms of the buyback guarantee aren't communicated
One-click-exit option during normal market conditions
Short track record and limited availability of loans
Moncera is suitable for experienced investors looking for alternatives to Mintos and other marketplaces. If you are looking for a more reliable option, we suggest exploring some of the better-rated P2P lending platforms.
As the P2P lending industry is developing rapidly, some information in this Moncera review might be outdated. We suggest conducting extensive due diligence about the team behind Moncera and the terms of use before depositing any funds.