Viventor Overview
Viventor is a Latvian P2P marketplace where you can invest in consumer and business loans from European lending companies. You can expect to make 13.6% on average in interest per year.
Since 2015, more than 7,000 investors earned nearly €2M on Viventor. Depending on the loan type, your investment is secured by a collateral or buyback guarantee.
Due to the latest events on ViVentor, we don't recommend investing in this platform until the situation stabilizes. Read the full review below.
Viventor in Numbers
In the last four years, Viventor managed to attract more than 7,000 investors. Those investors earned in total more than €3 M in interest. Currently, more than €8M of investors' money is at risk due to the poor performance of ViVentor's lenders.
Viventor Promo Code
Currently, there are no active cashback campaigns for new investors. Have a look at other cashback bonuses instead.
Viventor's New User Requirements
You can sign up and invest on Viventor if:
You are over 18 years old
You have a European bank account
Complete the verification process
Risk and Return
You know that high yields equal higher risk right?
That's why you should always have a look at the platform's protection scheme.
We feel you! It's not always straightforward.
That's why reviewing platforms and sharing our first-hand experiences with our readers is so important!
When investing on Viventor, you can choose to invest in loans backed by collateral or by the buyback guarantee.
What's the Buyback Guarantee?
If the borrower is late with its payments, the lending company will repurchase your investments in 30, 60 or 90 days - depending on the individual company.
Viventor also offers the possibility to invest in mortgage-backed loans with a max. LTV of 70% or business loans backed by collateral.
Viventor lists different loan types with loan periods ranging from seven days to 60 months. Your investment is protected by a variety of assets which helps to lower your investment risk as well as improve your diversification.
Too good to be true? Let's see.
Is Viventor Safe?
Before lending money for profit on any P2P lending platform have a look at the behind the platform and read the terms and conditions.
No time for that? Ok, read the short version of it.
Who Runs the Company?
ViVentor's CEO Andrius Bolšaitis who joined the company in July 2019 has left the platform in December 2020.
Engle Chmieliauskaite has been appointed as the new CEO of ViVentor. She has joined the company back in 2019 as the financial coordinator and COO.
Who is the Legal Owner of the Company?
Viventor used to be operated by the Spanish loan originator Prestamos Prima, who owns several payday loan lenders in Spain.
In June 2020, the ViVentor platform was acquired by the Dutch holding Lotus 597 B.V who is part of the Gielen Group that also owns Atlantis Financiers NV, a lending company that lists its loans on ViVentor (suspended at the moment).
Viventor is apparently applying for a Financial Brokerage License in Latvia which should make the platform's business practices more transparent.
At the moment, Viventor is regulated by legislative acts of The Republic of Latvia. After the platform receives a Financial Brokerage License in Latvia, it will be regulated by the Financial and Capital Market Commission (FCMC).
Based on the latest events, we don't expect ViVentor to receive the license any time soon.
Viventor's headquarters are currently based in Vilnius (Naugarduko str. 23). The platform also has one office in Riga.
Are There Any Suspicious Terms and Conditions?
Here is a short summary of what we found out:
Clause 3.9.4 - Deposit Amounts
If you invest more than 25% of your declared income or transfer more than €10,000 within 24 hours, you can be flagged for money laundering.
This is something we haven't seen in any other terms and conditions from other popular P2P lending platforms.

It's good to see that Viventor follows strict anti-money laundering procedures.
In some cases, Viventor might ask its users to prove the source of income.
Clause 3.10 - Storage of Funds
Clause 3.10 states that when users transfer funds to their investor account, this money is stored in separate bank accounts. If the platform should go out of business, a liquidation agent will distribute the uninvested capital back to the investors.

Having your money stored in separated bank accounts is standard procedure; most other P2P lending platforms follow this model.
Clause 3.17 - Withdrawals
Viventor claims that it does not take more than two business days to withdraw money from investor's investment accounts.

It's worth mentioning that not all P2P lending platforms are as fast when it comes to processing withdrawal requests, a key differentiator for Viventor.
Clause 6.7 - Funds in Transit
As soon as the platform receives the loan repayments from the lender, it can take up to three days until users see this money on their investor's dashboard.

We like the fact that Viventor mentions this in their terms and conditions as most other P2P lending platforms are not this transparent.
Clause 6.11 - Liability
P2P investments are risky and no platform is liable for the loss of users' money.
If you decide to invest, you alone are responsible for your actions, and clause 6.11 clearly outlines this.
Neither the platform nor the lender is liable for the delay of any payments or the borrower's failure to fulfill the loan agreement.

This is a standard clause that you will find on any P2P lending platform. It's important to understand the risks and diversify your portfolio across various loan types, countries, and platforms to decrease the chances of defaults.
Clause 11.4 - Accuracy of the Information
In section 11.4, Viventor informs the user that the platform isn't responsible for the accuracy of the information provided by the borrower or lender.

While many other P2P lending sites also use this clause, we don't agree with it, as the platform should guarantee that the lender's data is accurate and complete.
Do Investors Have Access to Individual Loan Agreements?
Before you invest in any loans, you have the option to have a look at the assignment agreement and contract when reviewing the individual loans. You can find the PDF under LOAN DETAILS and Assignment Agreement.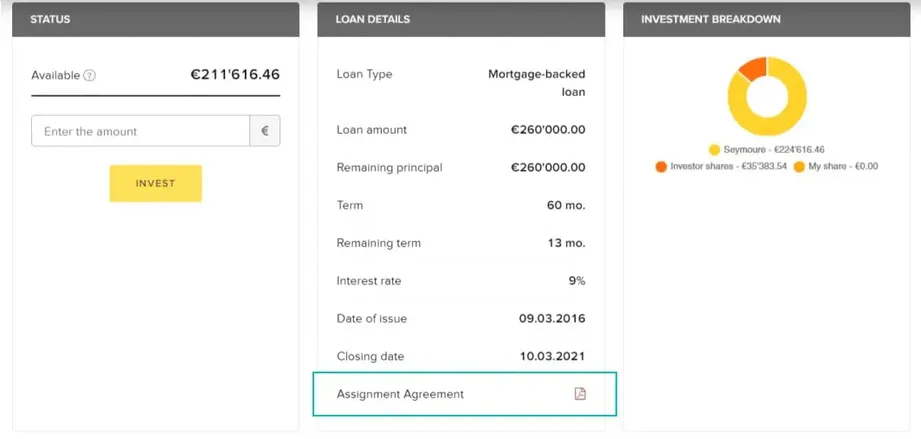 The loan assignment is quite straightforward and most of the information has already been presented in the user's terms and conditions.
Within the assignment agreement, you will find additional information about both parties, the lender and you as the investor (assignee). Additionally, the contract also includes loan details and information about the buyback guarantee.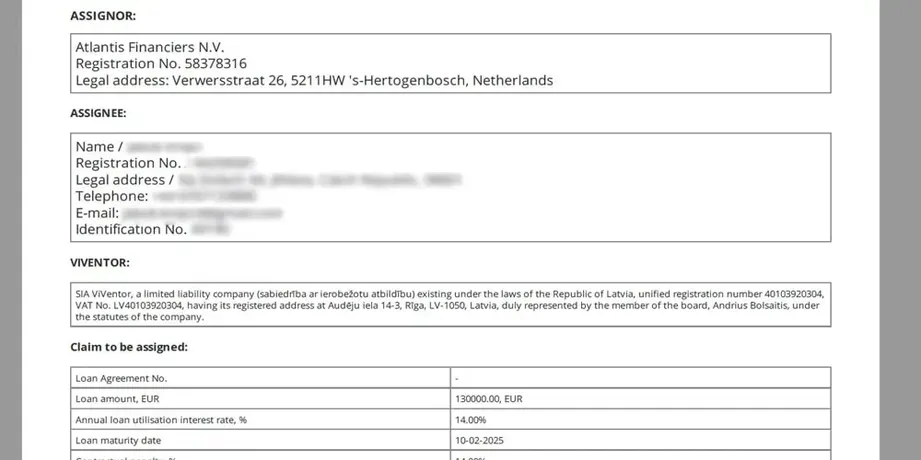 Curious about what else we look at when conducting our research?
With our ✅ workbook, you will be able to spot red flags 🚩 and protect your investment.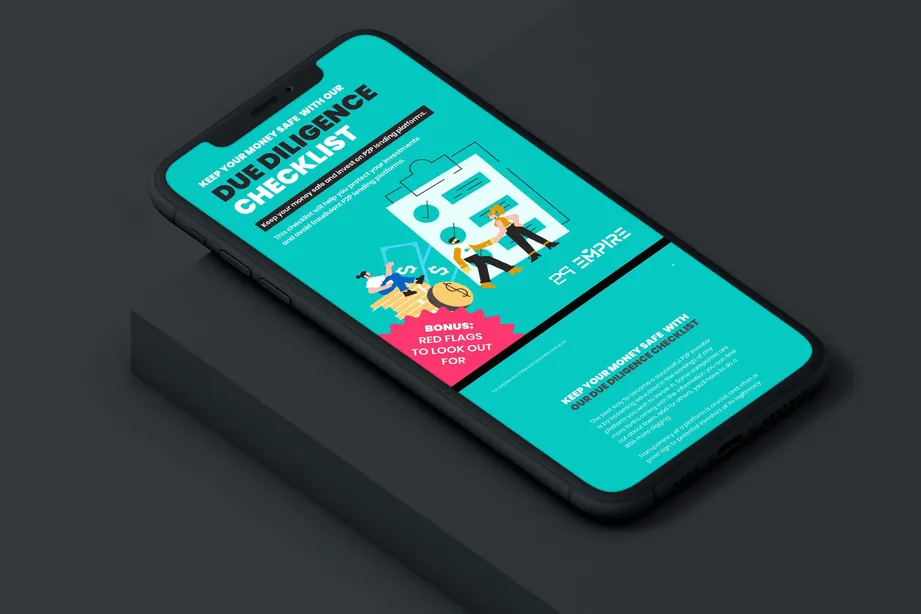 Protect Your Money!
Potential Red Flags
Terms and conditions can be changed without prior notice.
ViVentor suspended five lenders since June 2020
Viventor's "about us" page was taken down
Atlantis Financiers, a lender owned by the same owners of ViVentor, got suspended. More than €6M of investors' investments are at risk.
An unexpected change in management
Viventor's domain expired on 22/07/2021 - investors were not able to access their accounts
Learn more about possible red flags in our guide about how to avoid investing in P2P lending scams.
What's our Opinion About Viventor
ViVentor is facing several challenges with its internal systems as well as the monitoring of lenders. It's highly recommended to monitor the funds in transit report and keep an eye of your investments.
Due to the rather insufficient communication from Viventor, we have excluded the platform from our list of the best P2P lending platforms.
We have exited our investments successfully at the beginning of December 2020 and notified our community in our November Newsletter about this decision.
Our withdrawal was processed without any issues within two business days.
At the end of December 2020, we have been notified by ViVentor that the platform is currently in the process of changing its management. Frequent management changes are typically not a good sign in the peer-to-peer lending industry.
ViVentor has also recently suspended Atlantis Financiers which had by far the largest outstanding portfolio on the platform. This event puts more than €6M of investors' investment at risk.
We don't see any reason why someone would invest on ViVentor at the moment.
Do you appreciate this review? Invite us for a coffee ☕
Curious about other platforms? Head over to our ⚖️ P2P lending platform comparison to get a quick overview of the currently available platforms.
Usability
Regardless of whether you're a newbie or an experienced investor, navigating through ViVentor used to be intuitive and investing was simple.
You could have either invest manually on the primary or secondary market or you can set up your own automated investment strategy.
Auto Invest
Viventor's Auto Invest feature allows you to define your investment strategy and automate your portfolio.
You can determine the loan characteristics, your investment amount, interest rate, loan period, loan type, countries and securities (to a certain extend).
While platforms such as EstateGuru limit certain features unless you invest €250 per project, with Viventor you have no limitations.
Create Multiple Auto Invest Portfolios
Auto Invest also does not diversify your portfolio equally across all loan originators. In case you really want to diversify and control the loan portfolio, you need to create multiple Auto Invest segmented by loan originators.
Every loan originator also offers different types of collateral, which you cannot select in the Auto Invest settings either that is also the reason why you should do your own research about loan originators beforehand.
There is a difference between investing in consumer loans backed by collateral such as a car compared to unsecured consumer loans.
How Fast Can You Cash Out?
It's really important to know how fast you are able to withdraw your investments.
Viventor does not offer tools such as Mintos's Strategies or Bondora's Go and Grow where you can withdraw most of your investments immediately during normal market conditions.
Instead, the only way you can withdraw money before the end of your investment period is to sell your claims on the secondary market, where you can put your investments up for sale for a discounted or premium price.
For this to work, you'll need to find buyers who are willing to take over your investments.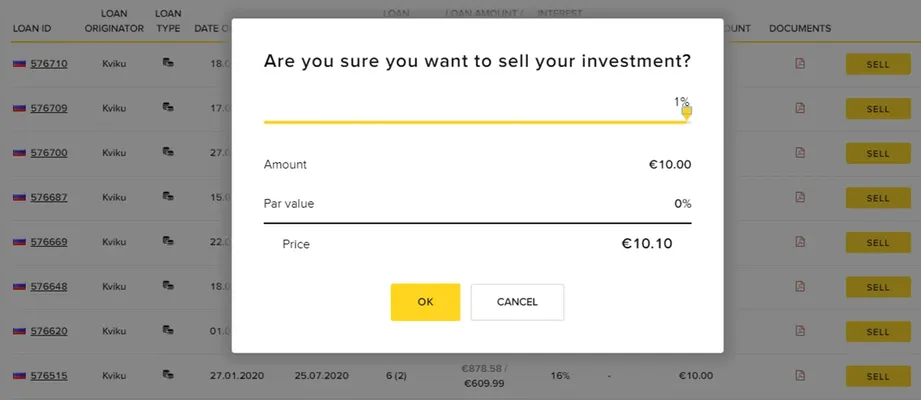 This can be tricky because if there are enough available loans on the primary market, there aren't many incentives for other investors to trade on the secondary one.
This usually means that unless you sell with a discount, other investors might not buy from you.
There are no limitations on discount rates, however, you can only sell your investment with a premium of max. 1%. You are also not able to sell loans from suspended lenders.
A great alternative to Viventor is PeerBerry, which is a smaller P2P marketplace that lists short-term loans. Find out more about this platform in our newest PeerBerry review.
Customer Support
Viventor's customers used to be responsive back in 2020. When we requested additional information about Viventor's past performance, the support team got back to us within one business day.
This isn't the case in 2021 anymore, as most of the staff at Viventor has left the company.
Viventor Review Summary
ViVentor is failing to offer any value to its investors, so we don't recommend this P2P platform.
Ready to compare other options?
Compare Platforms