Monethera Scam Overview
Last update: 19/01/2021
Latest developments around Monethera:
On the 14. January the Estonian portal Postimees published an extensive article about the criminal network between Kuetzal, Envetio, and Monethera. You can read the news article here.
On Friday 27th of March 2020, Monethera sent out an email to inform its users that the platform is shutting down the operation completely.
The office in Riga (Roseni tn 13 Kesklinna linnaosa, Tallinn Harju maakond 10111) is closed.
Any activities on social media and customer support are paused.
"Unfortunately, we are forced to inform you about the temporary complete cessation of the work of our platform until the end of the state of emergency all over the EU due to the pandemic of COVID-19.""
At the moment, we can't offer you any final solution. As we said before there is a state of emergency declared in almost all EU member countries. So it will be necessary to wait until the coronavirus crisis gets to an end. After this, borrower companies could return to process all pending transactions.
While Monetheta is blaming the COVID-19, the platform had its issues months prior the outbreak which lets the announcement sound like an excuse for ongoing poorly managed operations.
Monethera is now the third platform in recent months that is closing its operations without returning the funds back to the borrowers.
WHAT YOU CAN DO
Download the account statements as PDF here
Download loan agreements from Download the account statements as PDF from here
Take a screenshot from your account dashboard so the account number is visible.
Download the Monethera site to your local folder so you can view all the information offline. You can use any software. The website copier from https://www.httrack.com/ can be downloaded for free.
Join the Telegram group where investors discuss the next legal steps against Monethera.
Download any emails containing information about withdrawals or buybacks
Export your bank statements concerning your deposits and withdrawals to and from Monethera.
What you should not be doing
Harassing and threatening employees of Monethera or their family members
Collaborating individually with anyone who promises a quick resolution of this case
Further resources:
Send your report to: cybercrime@politsei.ee
We do not suggest registering or investing in the platform until this situation is resolved.
📧 Stay up to date with our newsletter
Keen to avoid being scammed again?
With our ✅ workbook, you will be able to spot red flags 🚩 and protect your investment.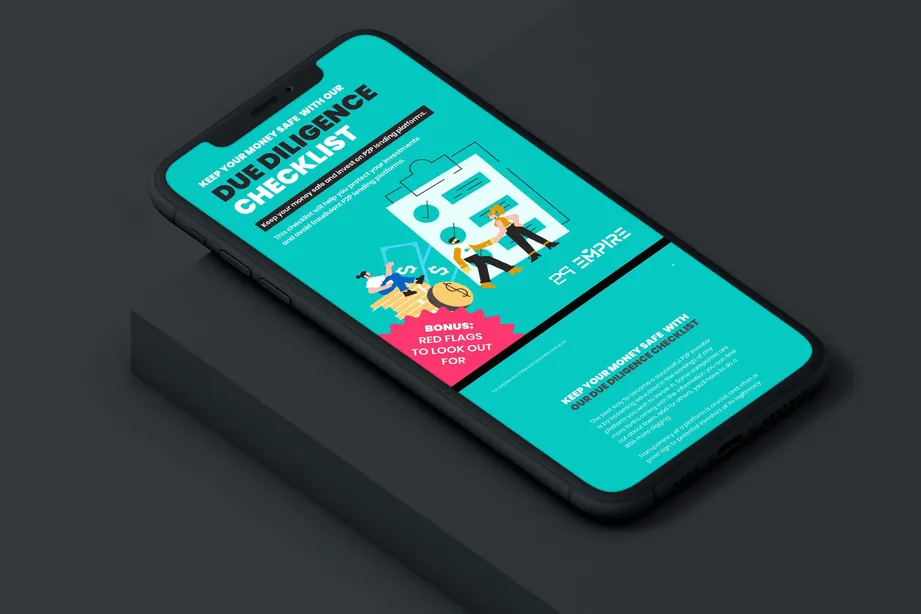 Protect Your Money!
Monethera Review
Please note that our Monethera review was conducted months before the platform suspended all withdrawal requests. It does not reflect the current problems Monethera is facing.

Monethera is a new peer-to-peer (P2P) lending platform from Estonia that has a focus on peer-to-business (P2B) loans. The platform offers investors the opportunity to invest in high-yielding loans from small- and medium-sized businesses with loan terms of up to 18 months and interest typically ranging between 16% and 22% per year. Keep reading our Monethera review to find out more about this new P2P platform.

Edit March 2020: As of 1st of March 2020 we do not suggest signing up and investing in Monethera. In the last few weeks, the P2P lending platform faced serious issues connected to the closure of its Paysera account. This means that incoming and outgoing transfers are currently not possible. This is a serious issue, that cannot be excused. We will monitor the problems and update our Monethera review accordingly.

Monethera's New User Requirements
Unlike many other European P2P lending platforms, Monethera accepts investors from all over the world, with the exception of the USA and China.
In order to sign up and use Monethera, you need to be over 18 years old, have a bank account in euros, and successfully complete the KYC (know your customer) questionnaire.
During the verification process, you'll need to upload a photo of your ID as well as your latest bank statement to prove your residential address.
The preferred way to deposit funds to your Monethera account is via bank transfer. But investors can also use money transfer services such as Transferwise or Paysera. In this case, you need to send proof of payment to Monethera so they can allocate your deposit from a shared IBAN with your investor's account.
Update February 2020: Monethera suspended all incoming funds, which was caused due to the fact that a large number of investors use third-party money transfer services such as TransferWise. User's that do not indicate their actual bank account number have issues withdrawing their funds which causes delays and further verification of bank details with Monethera's bank. While Monethera is trying to assure its investors - the recent events within the P2P lending industry also had a negative impact on Monethera's reputation.
Risk and Return
When investing in P2P loans with high yields of 16% and more, you should be very cautious about the risks that are connected to those investments. Monethera offers to fund business loans from a variety of industries, ranging from real estate, transport, energy, and production. You should always be cautious when a platform lists loans from a variety of industries.
You should know that, as an investor, you start receiving interest from the date the project is opened. Monethera does not accept any institutional co-founders. If the funding reaches at least 80% of the required target, the platform adds the missing amount.
Interest is usually paid on the first of every month, while the loan amount is repaid at the end of the loan period.
Monethera's Due Diligence
Monethera outsources their due diligence to their partner SIA Doma Audits and then has in-house financial analysts who complete internal reviews.
Monethera isn't the only platform that follows this business model. Crowdestor offers a very similar setup. Envestio also followed the same strategy until the platform vanished with €33 million from 15,000 investors.
Kuetzal even had to close down its operations due to insufficient due diligence among other issues.
Having the due diligence team in-house while focusing primarily on one industry is, in our opinion, a safer bet. This is how EstateGuru operates, however, of course, this comes at a price: the average interest for property-backed loans on EstateGuru is considerably less, at 11-12% per year.
Do you want to invest on a trustworthy P2P platform? Read our PeerBerry review to learn more about one of the best P2P platforms in 2020.
If you want to earn more than 16% you will need to take a much higher risk.
Monethera's Buyback Guarantee
Monethera offers two types of buyback guarantees which are similar to those offered by Crowdestor and Envestio.
1. Early Exits
When using this option, you can sell back your investment anytime for 95% of its actual value.
Things to note when considering this option:
A) the percentage Monethera takes for this buyback guarantee might vary depending on individual projects.
B) Investors can only use this buyback guarantee in projects within which they have at least €100 invested.
C) Investors keep the accrued interests from their sold investments on Monethera. This is not the case when selling investments on platforms like Fast Finance.
2. Buyback Fund
Monethera's buyback fund (or reserve fund) pays 35% of the principal back to the investors in case the loan defaults. 65%, as well as the expected interest, will be released based on Monethera's success to collect the debt. This can take up to 18 months.
We know what you're thinking. Who backs this buyback guarantee? Most newly listed projects from December 2019 are backed by a private Hong Kong company called RICHLY PACIFIC INTERNATIONAL LIMITED. You can read more about it here.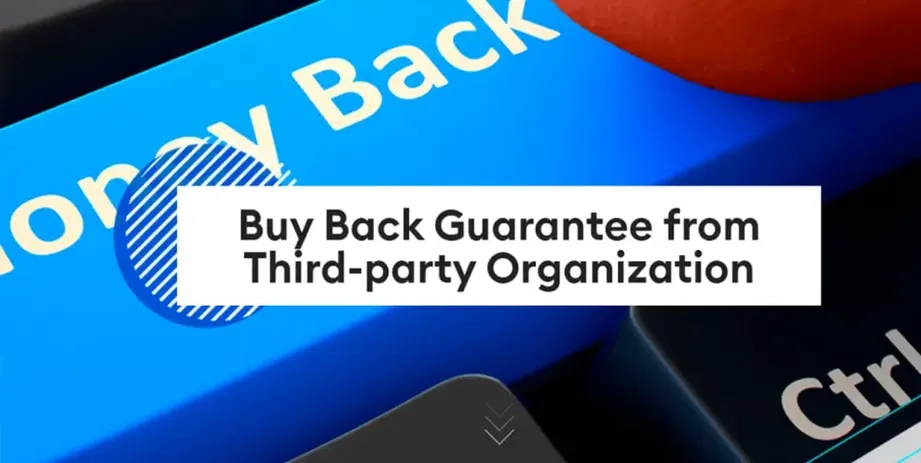 We haven't seen any other P2P lending platform offer a buyback guarantee that is provided by a third party that isn't a loan originator. This setup certainly does not increase the trust in Monethera.
Update January 2020: After the downturn of Envestio, Monethera decided to limit the option for early withdrawals until the market stabilizes. That means that as of January 2020 investors won't be able to withdraw their funds before the end of the loan term, as Monethera isn't able to provide enough liquidity.

Head down to our next section for more information on why Monethera has changed this feature and be sure to check this Monethera review again for any updates on this situation.
Is Monethera Safe?
Our intention when reviewing P2P lending platforms is to increase transparency within the P2P lending sector. One way to do this is by investigating platforms' management.
Let's have a look at Monethera's management to see if there is anything we should be wary of.
CEO Andis Taubers
Monethera is led by CEO Andis Taubers. Andis has a vast background, with experience in various leadership roles. Before he joined Monethera more than three years ago, Andis was the CEO of a Czech company Capital Progress for a term of four years. Prior to this, Monethera's CEO led the Estonian company Sofforus OÜ.
Unfortunately, there's not much information available online about Andis's previous two companies.
In fact, while we could verify Andis's involvement with Capital Progress, we haven't even been able to do the same for his involvement with Sofforus OÜ.
Investment Advisor Kristina Romanova
Investment Advisor Kristina Romanova joined Monethera more than two years ago. Before Monethera, Kristina worked as the Head of the Investment Department in Polish company Aurum Invest LLC as well as the CFO for Licon Sp. z.o.o.
We could verify Kristina's involvement with Aurum Invest LLC but haven't found any entries for Licon Sp. Also, on Monethera's website, Kristina's name is spelled differently from its spelling on her LinkedIn profile. Furthermore, Kristina's profile pictures on LinkedIn is extremely different from her Monethera headshot.
Financial Analyst Viktors Mirosnicenko
Financial Analyst Viktors Mirosnicenko joined Monethera in March 2019. According to his LinkedIn profile, Viktors is also leading the company SIA Innovation System. There's not much information available about the company besides its connection to the manufacturing of metal products.
We could not find Viktors' names in the business registry entry about the SIA Innovation Systems company.
We have not found any recent changes in management, however, Monethera was renamed back in March 2019. Before this time, the company operated under the name Bolfast UÜ.
Who Owns the Company?
Given CEO Andis's mysterious background, we took it upon ourselves to check Andis's involvement with Monethera. The platform did indeed confirm that Andis is the legal owner.
Before the company was renamed in March 2019, it was registered under Andrei Bogdanov. During our research, we didn't find anything suspicious about these two names.
According to the Estonian business registry, there are at least two more companies registered to the same address at Monethera's, which could make sense as the building has several floors. Also, the address on Monethera's website matches the address in the registry.
👉 How to Conduct Your Own Due Diligence in 10 Minutes
Are there any Suspicious Terms & Conditions?
Most of the investors don't read the Terms and Conditions and don't worry, we're not expecting you to either. We've done the hard graft and sifted through this platform's terms in order to find and discuss any potential red flags:
Monethera has distanced itself from any warranty about the information they share with its investors, see a screenshot from the company's terms below:

We are aware that Monethera isn't doing the due diligence in-house, however, they should take responsibility for the accuracy of the data they share with the investors. You can read more about it here.
Monethera's terms and conditions are very brief compared to any other P2P lending site we have reviewed so far, which raises certain legal red flags.
Do investors have access to individual loan agreements?
Unfortunately, we haven't found the option to view the assignment agreement before investing, which is certainly not helping the transparency of their operations.
To what extent can the platform cover the early buyback?
Monethera's early buyback option is no more than a marketing copy. In fact, earlier this year, Monethera stopped the buyback feature as investors started to withdraw their funds due to the problems with Kuetzal and Envestio.
This is evidence that Monethera's buyback feature clearly can't cover the liquidity as initially promised. While the decision to temporarily disable the buyback feature makes sense from a business perspective, it has left many of the platform's investors with a sour taste in their mouths.
In our latest dialogue with Monethera, the platform confirmed that they reserve the right to prolong the period they've disabled the feature for.
Are the loans secured by some collateral?
Apart from the buyback guarantee, provided by a third party, projects listed on Monethera usually also offer collateral such as commercial assets of the personal guarantee of the borrower.
Whether this can cover potential losses is questionable, as Monethera does not take responsibility for the data they publish on their website.
👉 Is Peer-to-Peer Lending Safe?
Potential Red Flags
Monethera failed to address critical questions
The buyback guarantee was covered by a third-party company from Hong Kong
A time buying letter has been sent out
The platform has been suspending key features such as early exits
Number of investors reported withdrawal issues
Monethera's bank account wasn't in the country where the business is legally registered
Learn more about possible red flags here.
Monethera's Usability
Aesthetically, Monethera has hit the nail on the head.
There is certainly the potential to improve the structure of their project descriptions; the wall of text isn't very appealing to read. Although we have to confess, it's still better than Crowdestor's standard project descriptions.

In your investor's dashboard, you can view your investments that are currently active as well as your transaction statements.
Monethera's Features
Besides the visually appealing design, Monethera does not offer any distinctive features that can't be found on other platforms.
Looking for an Auto Invest feature? You won't find one here. But, for Monethera, an Auto Invest tool wouldn't be very useful as there aren't many projects to choose from. At this point in the platform's development, we'd recommend that investors access each project and invest manually.
Liquidity Rates on Monethera
Liquidity is becoming an increasingly more important factor for fellow P2P investors. Let's have a look at how fast you can withdraw your money from Monethera.
Monethera's Buyback Guarantee
Monethera does not offer a secondary market, although they do plan to in the future. The only way you can withdraw your invested money is by activating the buyback guarantee, and Monethera will charge you a percentage of your investments (around 5%) for activating this option. You will find the exact amount you'll be charged in the project's description.
Monethera's buyback guarantee has the same structure as that offered by Envestio before the platform shut down. If you want to avoid the 5% fee, you'll need to wait for up to 12 months, until the borrower has repaid its debt back to the platform. Most of the loans on Monethera have a duration of two to 12 months.
As we have mentioned already, Monethera has temporarily disabled its buyback guarantee feature. We will update our Monethera review when the platform enables the buyback guarantee again.
There aren't many P2P lending platforms that list business loans and offer a free early withdrawal. The cheapest buyback option is offered by EstateGuru, and you only have to pay 2% to sell your investments on the secondary market. Learn more about it in our EstateGuru review.
If liquidity is important to you, we suggest looking at Mintos' Invest and Access or Bondora's Go and Grow which offer almost instant liquidity. Note, however, that on those platforms you are funding unsecured personal loans as opposed to business and real estate loans.
Monethera's Customer Support
Monethera does not offer live chat support, however, you can reach them via their contact form or by sending an email with your questions to info@monethera.com. Their support is responsive, however, it's not the fastest. On several occasions, we've had to wait for days to receive a reply to our queries.

If you don't want to wait for your answers, we suggest having a look at Monethera's FAQ section, as there is a chance that you will find your answers there.

From mid-February 2020 we had no luck in reaching Monethera's support.
Monethera Review Summary
Monethera was a newly launched P2P lending platform with a focus on P2B loans. If you have ever invested in P2B loans on other platforms, you might have noticed insufficient transparency and a lack of communication by the platform.
Monethera aimed to improve its reputation for said transparency issues within the P2B lending space. Up to this date, however, it did not manage to succeed.
Even though the average interest of more than 18% per year was very appealing, you should have kept that higher risk in mind. Insufficient information about the loan securities as well as the risk that comes with investing in business ideas did not help to increase the safety of your investment.
Monethera turned out to be another P2P lending scam!
Keen to try another platform?
Compare Platforms